"The main function of a UI/UX design is to serve its users in the most effective way". That is what UI instructors have been teaching students for so many years.
On this project, we had the chance to prove it once more.
Project Brief
We were asked to design the Enyò app from ground-up to become the 'smart cinema' for lovers of African movies and entertainment.
The app was to have a:
Login/Signup system,
Intelligent movie recommendation system,
Intuitive movie player with native subtitle support
Cohesive brand system
Process
Enyo is an igbo word that literally means 'mirror'. So our design language was built around making the app a reflection of the rich African culture found in African movies.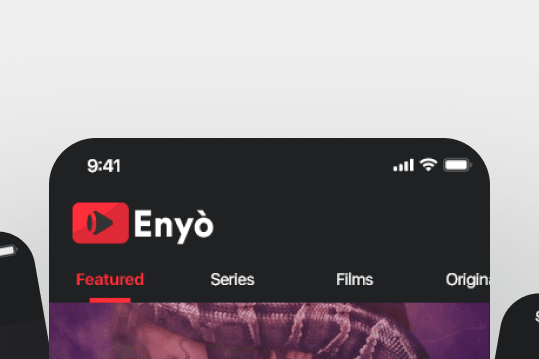 We had that in mind when designing brand elements. From the brilliant red color of the African sunset to the logo, in which we merged an eye and the African talking drum into a single icon.
Results